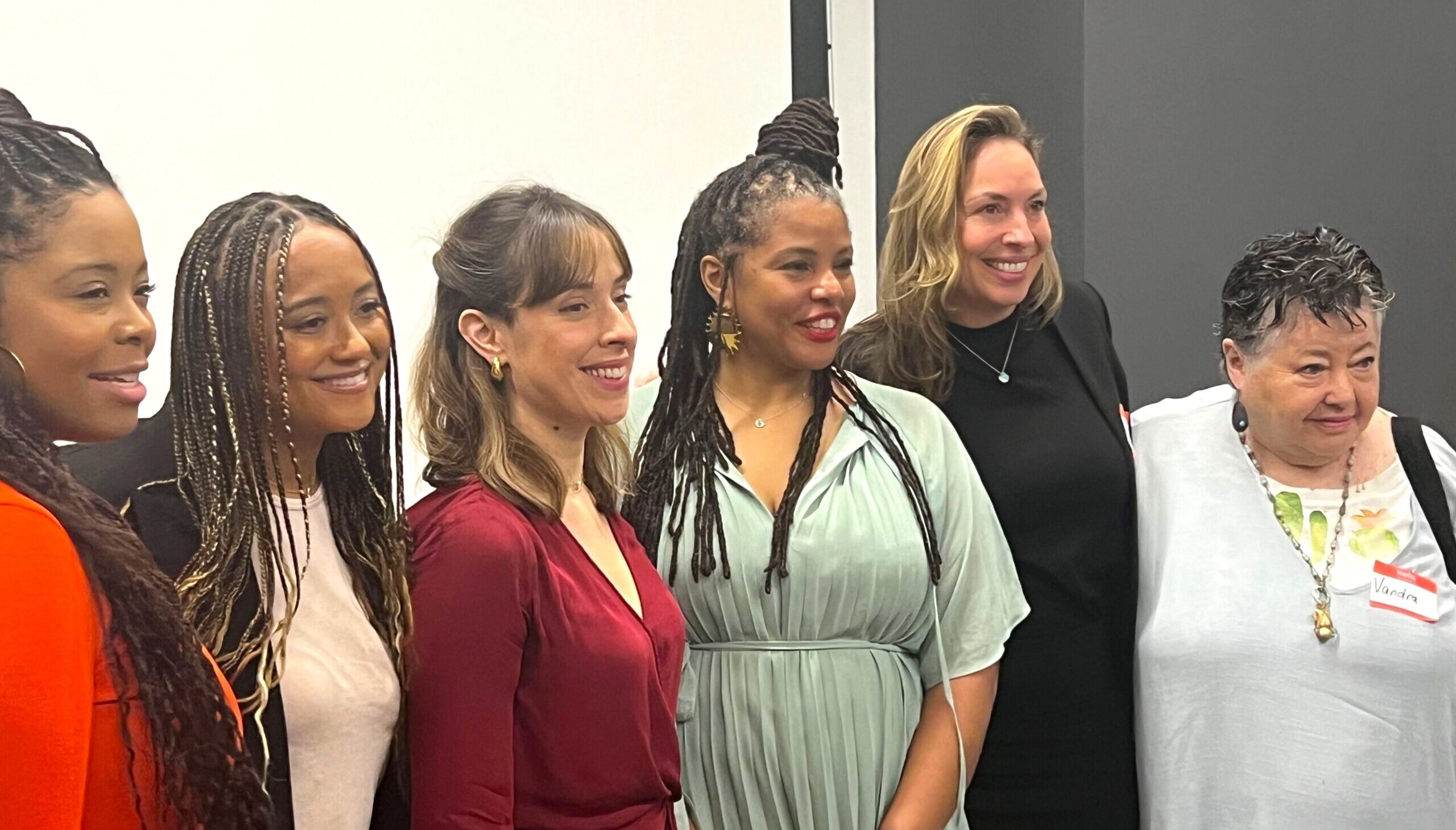 Empowering Women Entrepreneurs
Honoring the 2023 Accompany Capital and New York Women in Business PitchTank Competition Winners
by Maria Paulino
At Accompany Capital we have a strong commitment to supporting women small business owners, for whom accessing capital has remained a persistent challenge. As part of our Women's Entrepreneurship initiatives, we partnered with New York Women in Business to jointly launch the 2023 Business Pitch Tank Competition.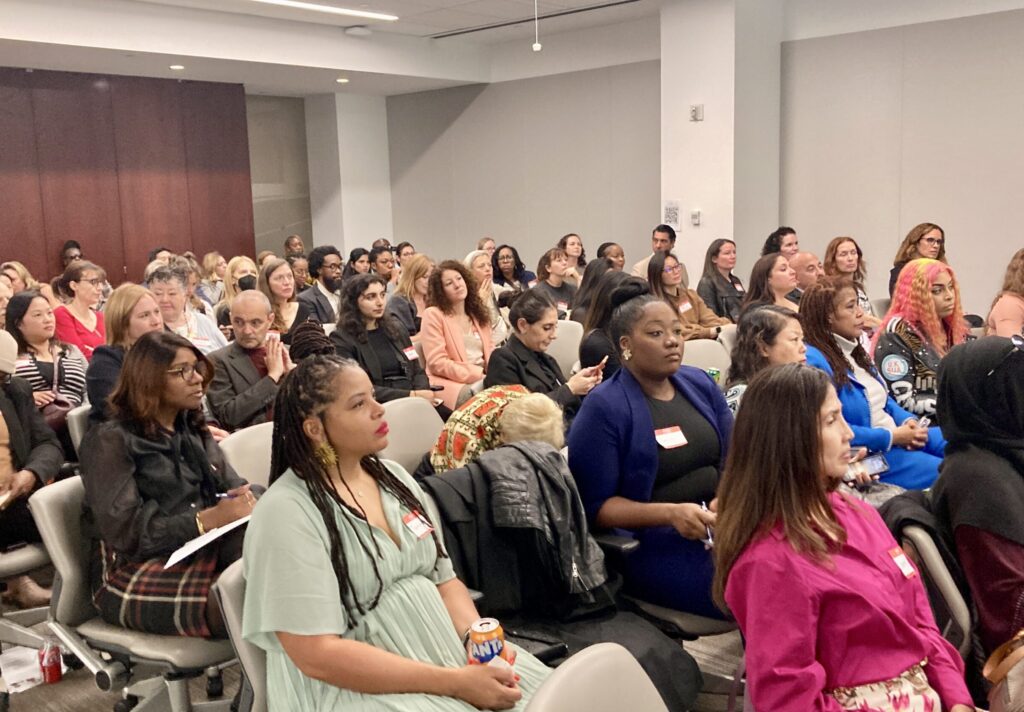 On October 12th, over 150 people joined us and our 12 finalists for the 2023 PitchTank Business Competition final round and Awards Ceremony.
Nearly 250 entrepreneurs submitted applications to the competition, which was open to both early-stage and established businesses. Each application was rigorously reviewed by 30 experienced business professionals who selected 6 finalists from each category.
The 12 finalists were then invited to present a 3-minute video pitch and participate in a round of final interviews.
The Criteria for Selection
The judges evaluated how well each entrepreneur:
Demonstrated a deep understanding of their business and their industry or sector
Had a clear and coherent business strategy that conveyed and supported their vision
Successfully executed their business plans and achieved milestones to date
Were on a track for financial stability and viability
Had clear plans to effectively utilize prize money to advance their business goals
Our Winners
The 1st prize of $25,000 in the early-stage business category went to Emilie Hernandez founder of ManiMina Craft Lab, which offers customizable doll patterns, and doll customization, as well as doll-making parties in New York City.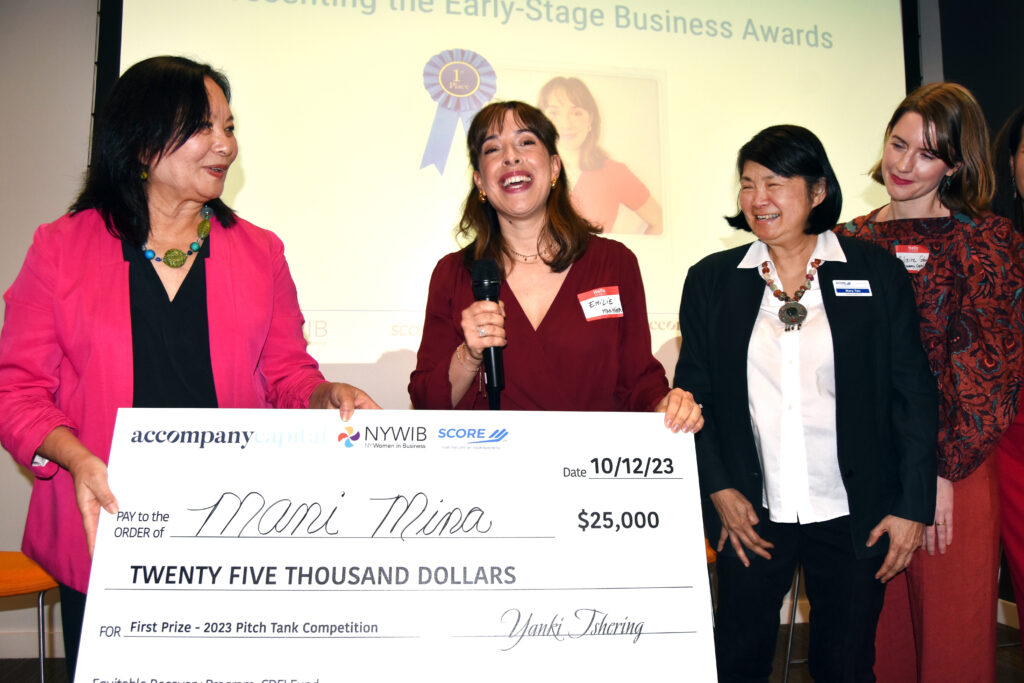 The 2nd prize of $10,000 in the early-stage business category went to Rianna Young, Founder of Happy Hounds CBD, a company that is dedicated to improving pets' mood and mobility with safer, human-grade CBD products.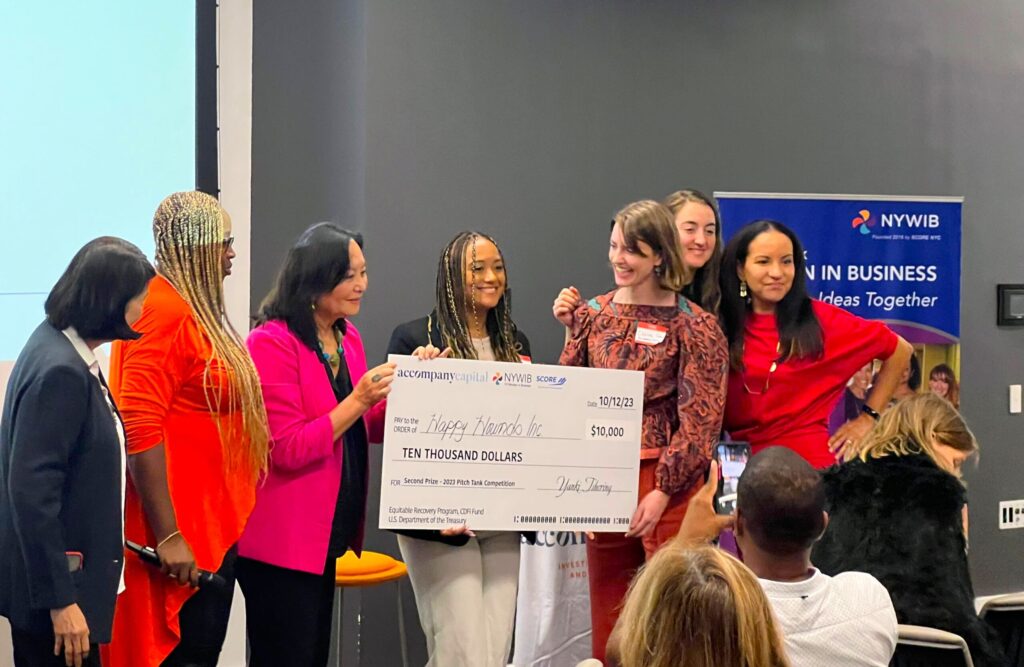 The 1st Prize in the established business category went to Tammeca Rochester, founder of Harlem Cycle, which offers indoor cycling, cardio, strength, and mobility classes.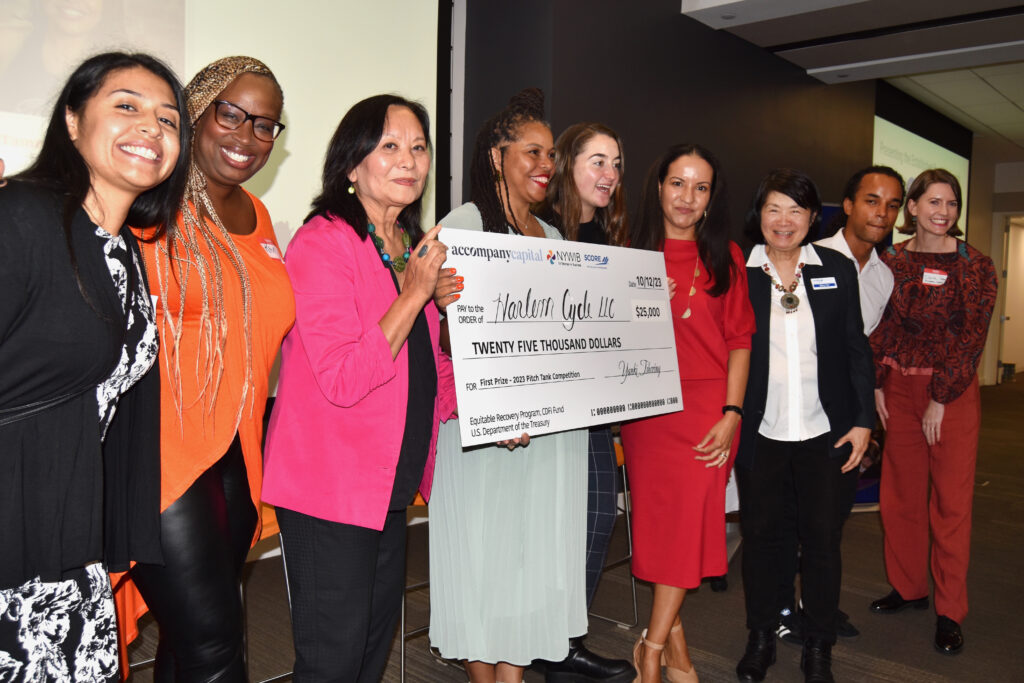 The 2nd prize in the established business category went to Sasha Millstein, founder of Aunt Ethel's Pot Pies, a business manufacturing and selling single-serve potpies that heat up in minutes in a microwave.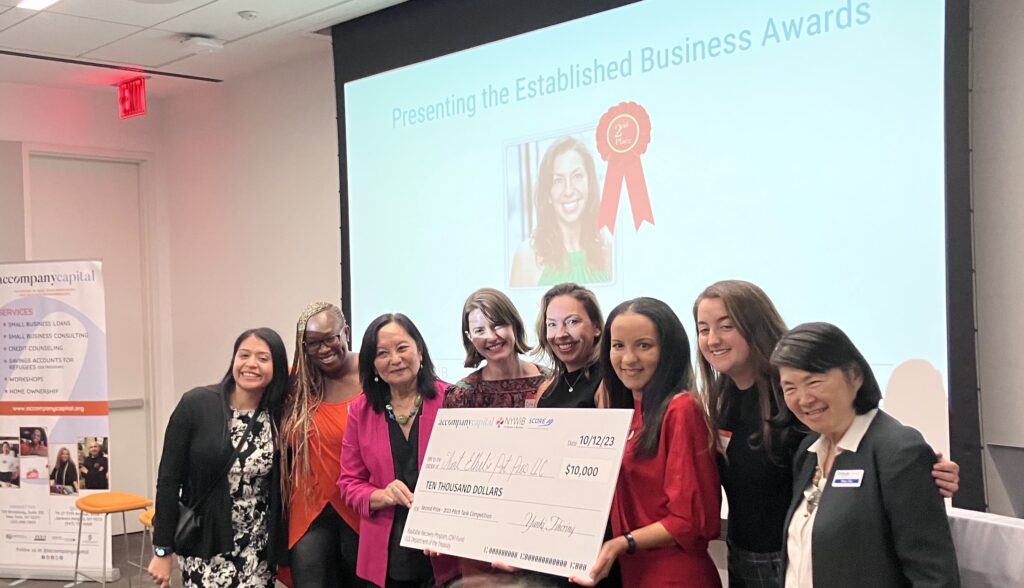 A $5,000 Community Impact Award went to Vandra Thorburn, founder of  Vokashi, a waste management company that has been serving Brooklyn and its surrounding areas since 2010.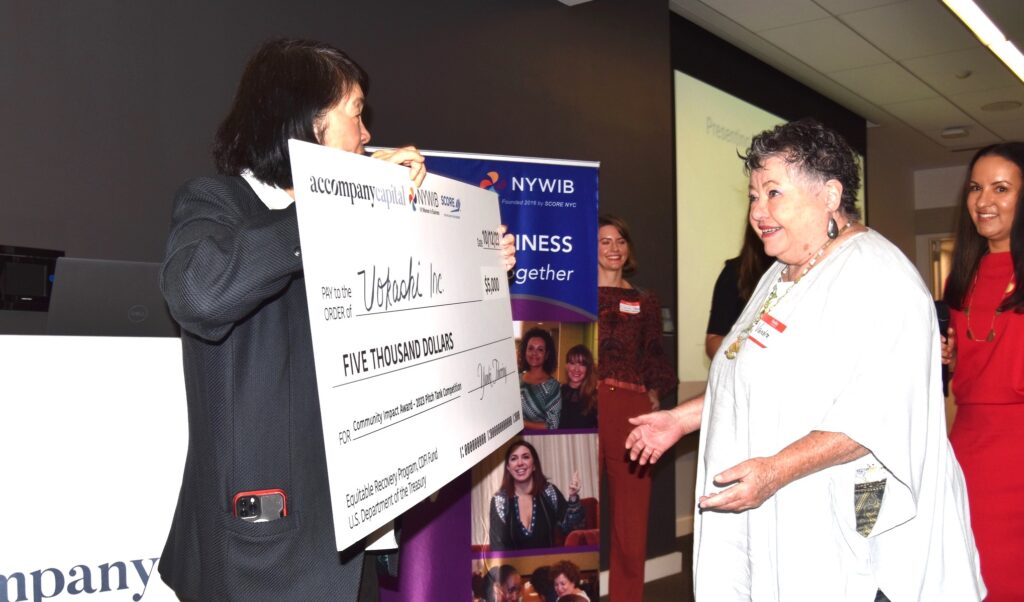 And finally, after watching the finalists' pitch videos, event attendees cast their votes for the $5,000 People's Choice Award, which went to Paulana Lamonier, founder of Black People Will Swim, and NY and Long Island-based organization committed to ending the stereotype that African Americans don't swim.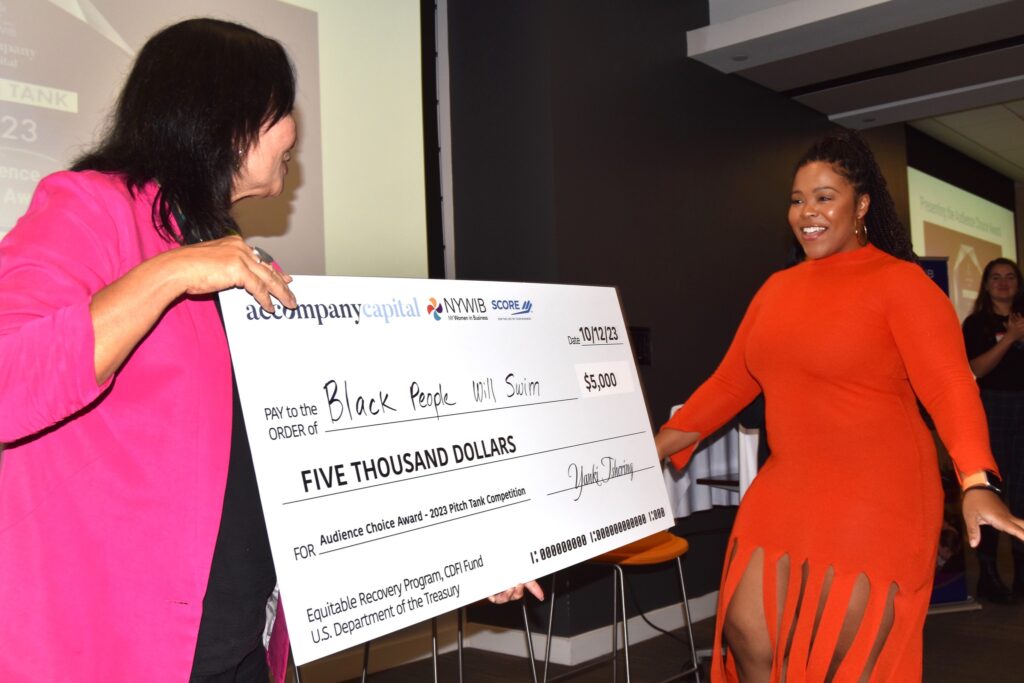 Journalist Nina Roberts then led the first and second place winners in a lively discussion about their entrepreneurial journeys, the challenges and roadblocks they'd met, their strategies for succeeding, and their advice to other women who either have or a are starting a small business.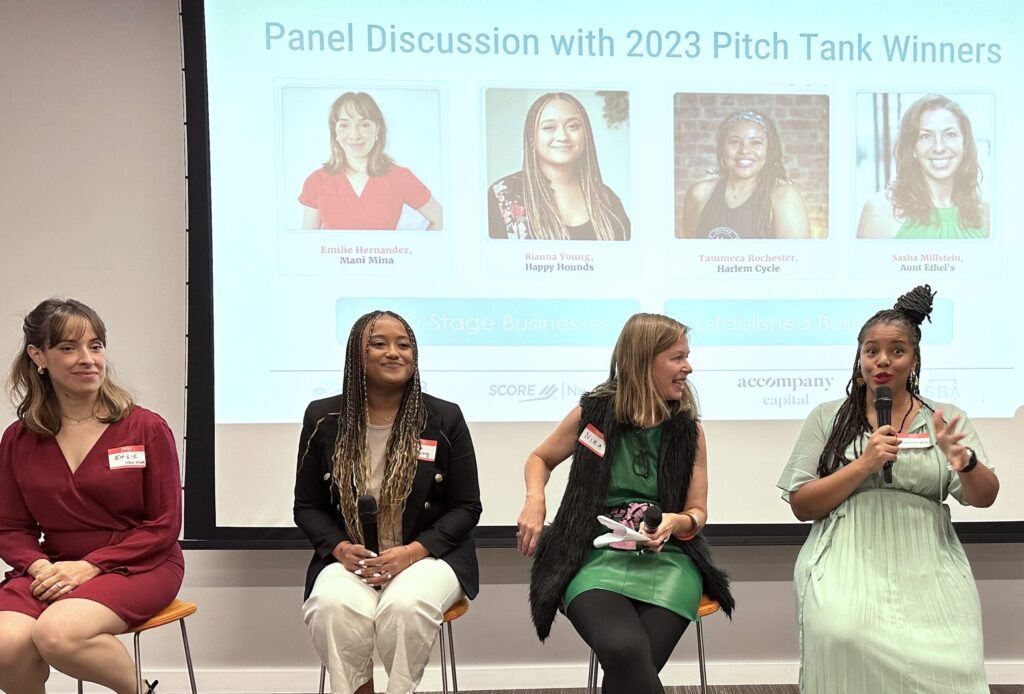 Celebrating their Success
The success of these remarkable women entrepreneurs not only highlights their resilience but also underscores the value of initiatives like this competition.
As we celebrate the growing success of women entrepreneurs in New York City, ensuring their access to capital becomes increasingly imperative.*
By supporting and celebrating their endeavors, we pave the way for a more inclusive and prosperous business community in our city. We believe the 2023 Accompany Capital and New York Women in Business Pitch Tank Competition sets an excellent example of not only empowering women entrepreneurs but also providing them with the resources they need to thrive.
Our congratulations to these inspirational winners and our thanks to New York Women in Business, SCORE NYC mentors, and the supporting organizations for joining us in creating a significant impact on the landscape of women entrepreneurship in NYC. A special thanks to recent grad Emma James for her invaluable assistance in administering this program which was made possible thanks to a generous donation from the Equitable Recovery Program Grant (ERP) as part of the CDFI Fund at the US Department of the Treasury. Thanks, too, to Wells Fargo for their generous support of the event.
* As the entrepreneurial landscape in New York City is evolving, with more and more women starting their own businesses, accessing capital has remained a persistent challenge as was noted by the Accompany Capital 2022 NYC Women Entrepreneurs Survey.