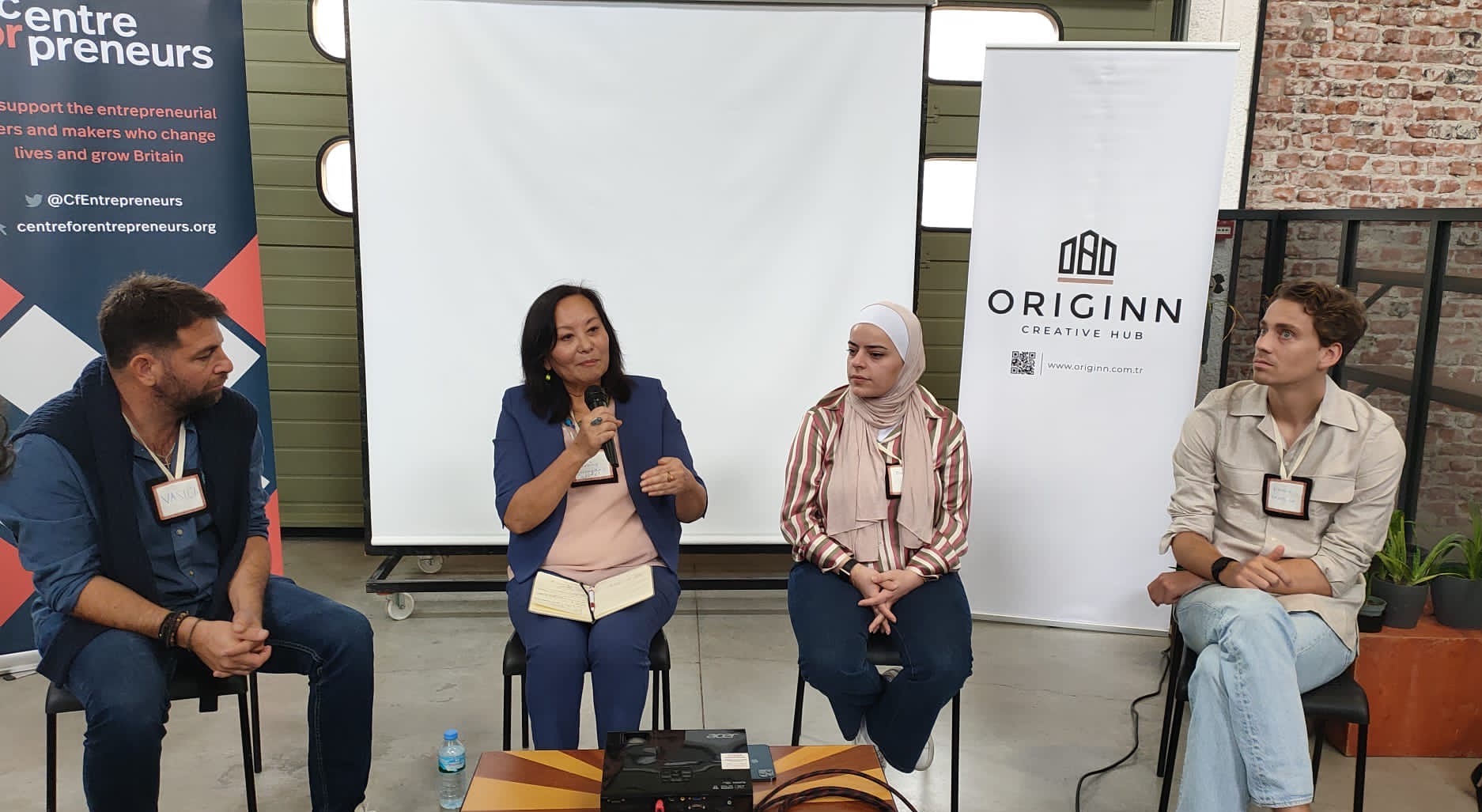 Highlights from the 6th annual Global Refugee Entrepreneurship Summit
by Yanki Tshering
On October 16th, over 100 representatives from global government, non-profit, academic, and private sectors gathered for #REN2023, the 6th annual Refugee Entrepreneurship Summit. First launched in 2018 by the Centre for Entrepreneurs, the Refugee Entrepreneurship Summit allows global practitioners to come together to continue the ongoing conversations about how best to inspire global support for fostering entrepreneurship as a sustainable livelihood for the 110 million displaced people worldwide.
This year's gathering took place in the beautiful city of Imzir, Turkey, hosted by the Izmir Metropolitan Municipality in collaboration with the municipality's City Archive, Museum, and Libraries Branch (APIKAM) and expertly led again this year by social enterprise investor and founder Oli Barrett.

A highlight for me this year was hearing from refugee entrepreneurs Laila Majeed, founder and CEO of skincare line Gilguzi, and Marjorie Tenchavez, founder and CEO of Welcome Merchant, a platform that promotes refugee businesses in Australia, and winner of the NSW Humanitarian Award from the Refugee Council of Australia.
Inspiring us with her tenacity and entrepreneurial spirit, Laila Majeed also reminded us of the important role CFE member organizations play in supporting refugee entrepreneurs' efforts to develop and successfully launch businesses. In her own case, the support she received from TERN, a UK based non-profit founded by Charlie Fraser, played a critical role in launching Gilguzi.
Marjorie Tenchavez shared her inspirational story, recounting how she had moved as a child with her family from the Philippines to Australia where she graduated from Sydney University with a Masters in Human Rights and Democratization before founding Welcome Merchant. She, too, credited member organizations like Catalyst for their critical support in helping her launch.
Day One Sessions
Day one's sessions were held at the beautiful space at the Ahmed Adnan Saygun Arts Center, and were opened with a warm welcome from Mustafa Özuslu, the Deputy Mayor of Izmir, who reaffirmed a commitment to making Izmir a city that welcomes refugees, noting that Turkey is currently home for over 4,000,000 Syrian refugees, primarily from Syria, over 150,000 of whom are in Izmir.
The day's first panel discussion centered on the current state of refugee entrepreneurship. Led by Oli Barett, panelists Gilda Boriello of the World Bank, Kate Sullivan from The Human Safety Net, and Laura di Santolo from Forward Inc. discussed the findings in recent studies by Hussam Krkjie of Loughborough University. Those studies indicated that while refugees are highly entrepreneurial, they need appropriate support to succeed, including understanding regulations in their new host countries.

A crowd favorite – and mine – was the session on the competition Ben & Jerry's held for new an ice cream flavor whose proceeds will be used to fund services to refugees in Europe. The winning flavor concept, Sunny Honey Home, was co-created by Laila Majeed; Fatma Al-Baiti, a TERN champion, serial entrepreneur, and founder of the Yemeni pop-up brunch series Meet me at Fatma's; and Fatma Anabtawi, a former Syrian refugee who now works at Deliflor, a leading agricultural company in Maasdijk, Netherlands. The session was not only fun and engaging, but was a perfect example of private public partnership. Speakers included Jessie MacNeil-Brown, head of Ben & Jerry's Social Mission Europe, and Elif Ulun Asci, who is originally from Turkey but currently based with Ben & Jerry's in the UK.
The next panel, "What is Happening in Turkey and Locally in Izmir" moderated by Nuha Dogan, included Emine Kaya of the Turkish Entrepreneurship Foundation; Duygu Vatan, cofounder of Impact Hub Ankara and Joon; and Ürün Perçin Boyacioglu from Izmir Metropolitan Municipality's Directorate of Urban Justice and Equality: women who are contributing significantly to shaping the local culture in Izmir so that it continues to be a welcoming city for newcomers.
Day Two Sessions
Day two of the summit was hosted by Originn, a co-working space in Izmir, and started with a warm welcome from Deniz Hale Durakbasi of the Turkish Entrepreneurship Foundation.
As co-chair of the Access to Capital Team, I was privileged to lead the discussion on the Capital Gathering and Deployment panel, along with co-chair Ziena Abu-Dalbouh, Head of Entrepreneurship at Jusoor; Vasili Sofiadellis, founder of Changemakers;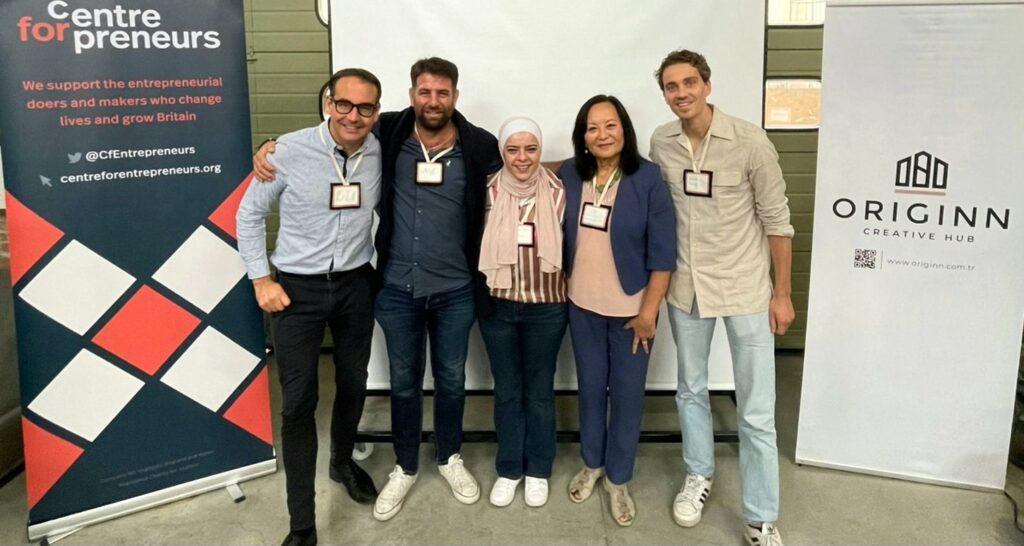 and Diederick van der Wijk of Forward Inc. We discussed the need to be creative so that entrepreneurs obtain the capital they need, including products ranging from the investments Jusoor makes in the businesses of their clients, the pitch awards for which Forward Inc. is known, and the term loans that we at Accompany Capital provide. Vasili spoke about the need to establish a fund that members of REN could benefit from to provide a menu of financial products for refugees – loans, grants, to equity investments. I was very pleased to share that Accompany Capital's focus, based on lessons learned from the pandemic, will continue to make access to capital a priority but also focus on building the resiliency of our clients businesses, helping them to reduce debt, increase savings, and reduce risk through planning and though various forms of insurance.
At the same time that we celebrate the growth and impact of our services, a growing concern continues to be the reduction in funds to support the services practitioners are providing. so the session on the topic of "Collective Fundraising" and how refugee entrepreneurship organizations can collaborate more effectively to unlock larger amounts of capital through international coalitions, was timely and relevant. This session was presented by Jai Mexis of Odyssea, Charlie Fraser of TERN, and Hannah Wieten of DeliteLabs. Rawezh Nasih of Five One Labs also presented a session on Overcoming Funding Challenges with some practical tips that we can implement. We hope they will continue this important conversation.
Day Three Sessions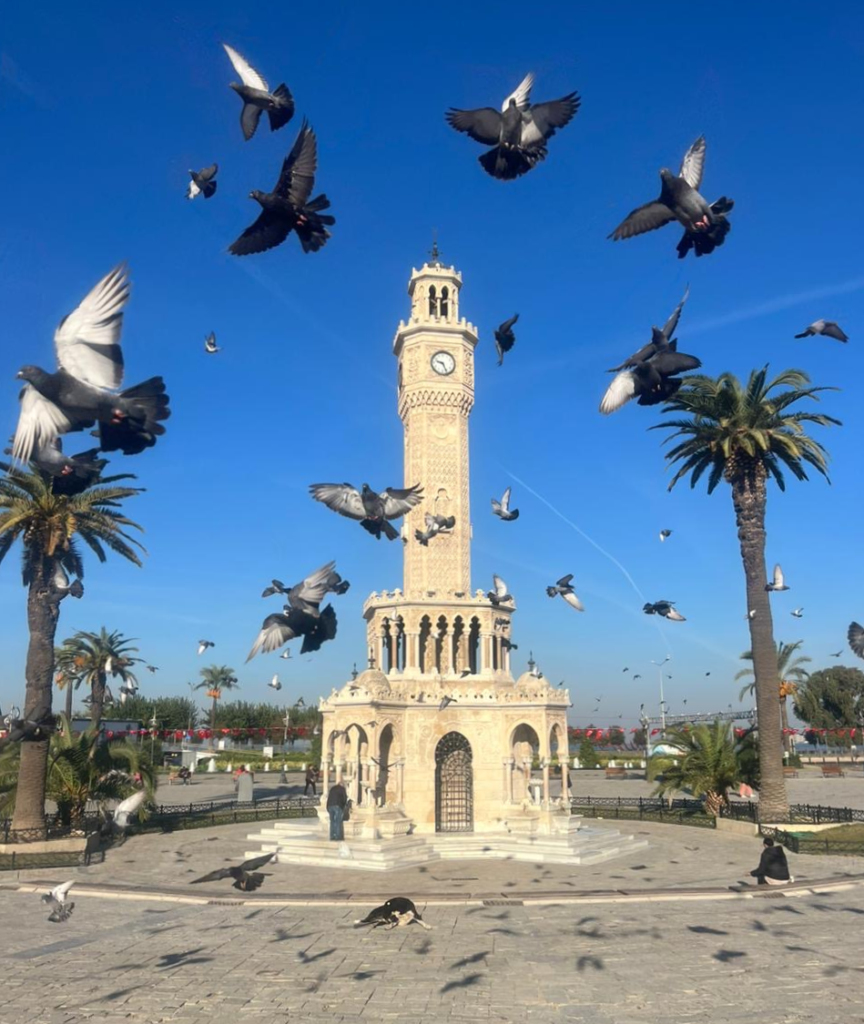 On day three, we were treated to an introduction to the rich cultural history of Turkey with a tour that included the archaeological site of the Roman Agora of Smyrna, some terrific meals, and walk through the markets where spices, gift items, food, and clothing are sold, demonstrating Izmir's thriving small business sector.
While the interactive sessions were important for sharing of best practices, the networking sessions were an opportunity to develop meaningful connections and share personal stories of how so many attendees were inspired to dedicate their time and skills to promote and inspire refugee entrepreneurship.
A special think to funders supporting this important work including Ben & Jerrys, Human Safety Net, Visa, Mastercard, and, in our case, the Office of Refugee Resettlement.
A huge thank you to Tim Barnes, CEO of CFE, and Claire Renwick, Community Development and Events Lead, for developing and coordinating this summit. This event would not have taken place without their commitment to the REN Network. And thanks to Vasili Sofiadellis, founder of Changemakers Lab, for the introductions that led to the summit taking place in beautiful Izmir and to the numerous local organizations that presented and invited us to return.