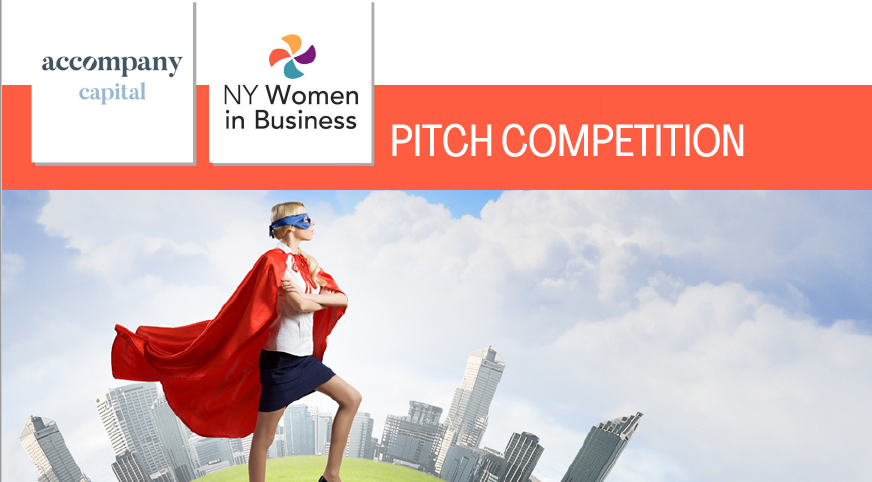 Take Off Now Showcased Women Entrepreneurs Who Successfully Pivoted in 2020
On February 24th, Accompany Capital was proud to present the finalists – and two grand prize winners! – in our Take Off Now Business Pitch Competition in a special online event. The virtual awards event featured – and celebrated – the ten women-owned businesses that were selected by the judges from over 150 submissions, based on their ability to successfully innovate during the pandemic, seize new opportunities, and emerge stronger in 2021.
Take Off Now, which was our first pitch competition held in partnership with New York Women in Business and which was made possible by a generous grant from Wells Fargo's Open for Business Program, was open to both start-ups and existing women-owned businesses in New York City.
The two Grand Prize Winners – Butcher Girls and Balkan Bites – selected by the judges based on the quality of their business plans and short video pitches – took home $10,000 each. Two runners-ups – Eat2Explore and start-up Kosher Kart – received $2,500 each and the six remaining finalists were awarded $1,000 each. Event attendees also had a chance to vote for their favorite pitch videos, selecting finalist Janie's Life-Changing Baked Goods for the People's Choice Award – and an additional $1000 prize.
Dynamic event host and keynote speaker Precious Williams – a 13-time national business elevator pitch champion and the founder of Perfect Pitches – spoke passionately about what makes a great pitch, and why it is so important for anyone building a business. Attendees also enjoyed hearing Precious in conversation with the Grand Prize Winners – Butcher Girls and Balkan Bites – about how the challenges they faced in 2020, how they pivoted, and what they learned for going forward in 2021.
A big thank you to our 14 expert judges*, many of whom were from our fellow NYWIB Coalition partner organizations, and to Mary Tan from SCORE, whose expertise was critical in helping us create, plan, and successfully produce both the Take Off Now pitch competition and the awards event.
And a very special thank you to each of the 157 applicants: we hope you'll consider participating again in our next pitch competition, planned for this Fall.
*Thanks to judges Mary Tan, Carolyn Katz, Zineb Couki, Petia Abdur-Razzaaq, Cristina Givelechian, Meredith Adler, Tshering Gurung, Maria Paulino, Florencia Giordano, Rebecca Maxwell, Betty Newman, Osy Harrison, Nina Roberts, and Yanki Tshering.