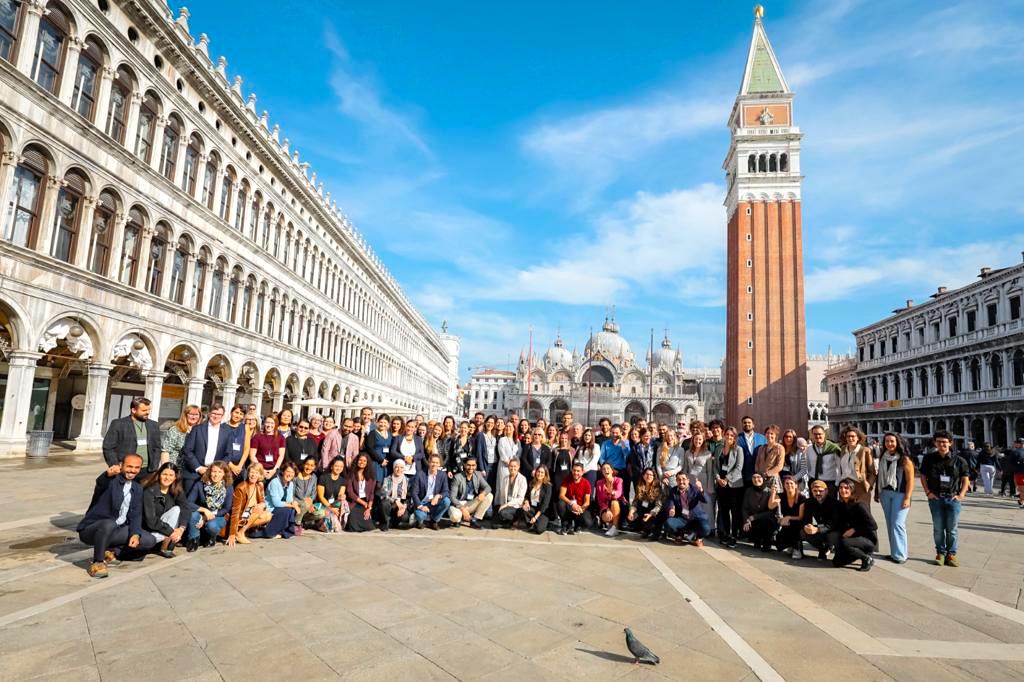 #REN2022: Creating Future Strategies for Refugee Entrepreneurship
by Yanki Tshering
The much anticipated fifth Global Refugee Entrepreneurship Summit took place October 27th in Venice, with over 100 representatives from government, non-profit, academic, and private sectors coming together to discuss how best to inspire growing global support for fostering entrepreneurship as a means of livelihood for the 103 million displaced people (including 32.5 million refugees) worldwide.
The summit was organized by the Centre for Entrepreneurs (CFE), the UK's leading entrepreneurship foundation, and was sponsored by The Human Safety Network, a leader in establishing best practices on supporting refugee entrepreneurship in Europe. The Human Safety Network hosted the summit in their brand new headquarters, the newly renovated Procuratie Vecchie in St. Mark's Square. The Procuratie Vecchie takes its name from the Procurators of Saint Mark who, in addition to being senior city officials during the Venetian Republic, were also responsible for looking after the poor and needy. This space, which was just opened to the public after more than 500 years, allows The Human Safety Network to fulfill that original mission globally and is now a cutting-edge hub for social innovators passionate about empowering the most vulnerable in societies worldwide.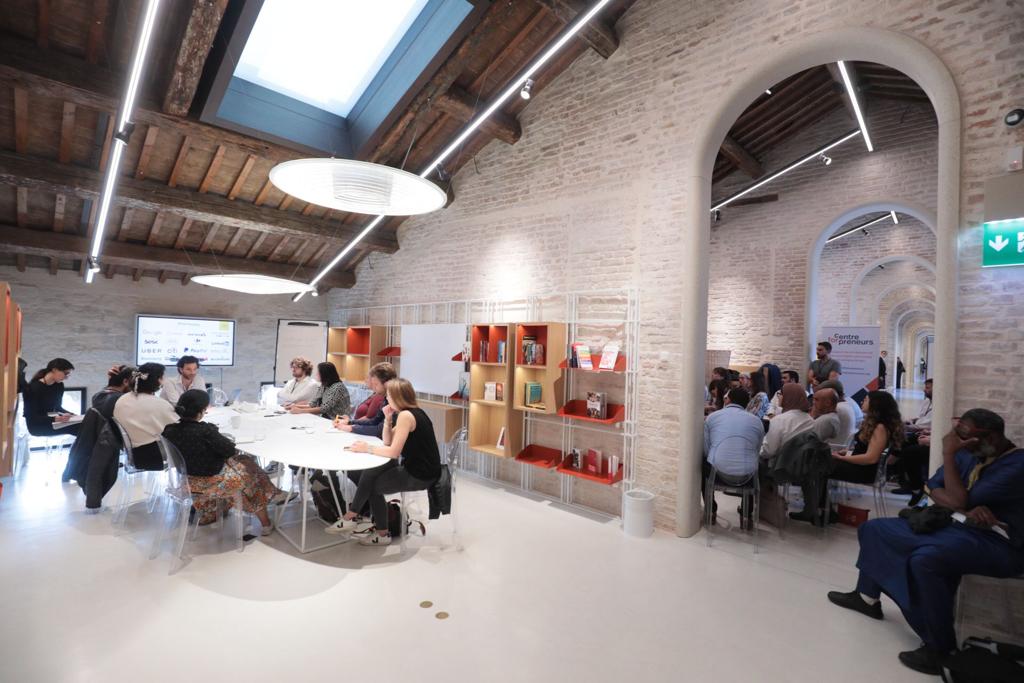 The summit opened with a warm welcome from Alan Barbieri, Head of Programs at The Human Safety Network, and Tim Barnes, the new CEO of CFE.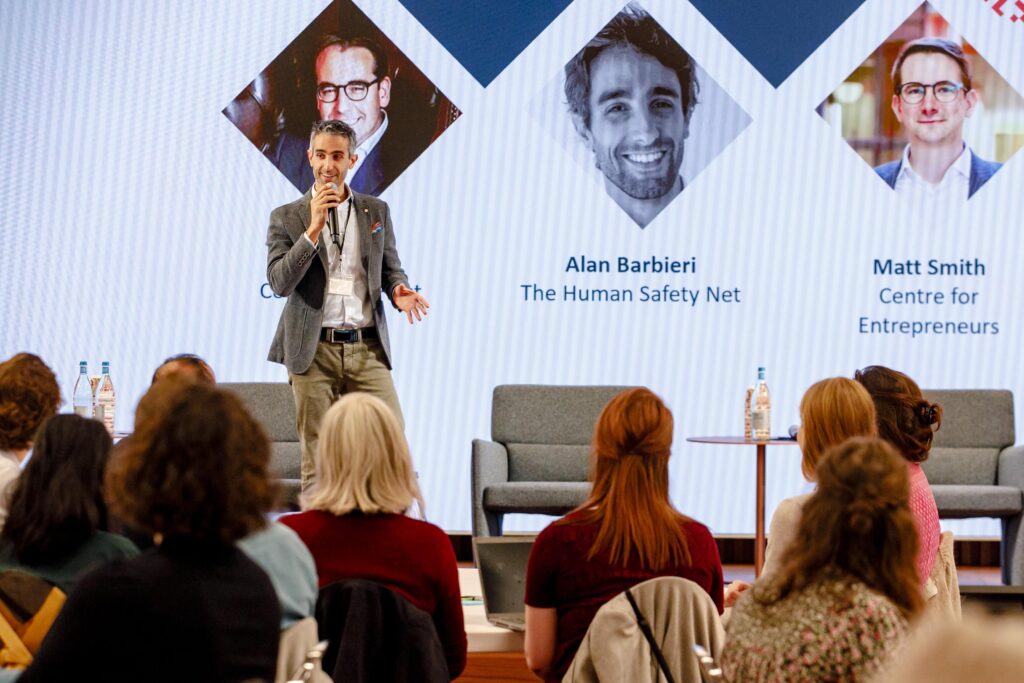 Moderator Oli Barrett then challenged participants to share ideas about how we could better work across sectors and share best practices to support and scale refugee entrepreneurship globally, signaling a growing focus on direct support for the entrepreneurs. One interesting question Barrett posed was: "If a leading media outlet gave you an opportunity to highlight a program supporting refugees, which one would you mention?"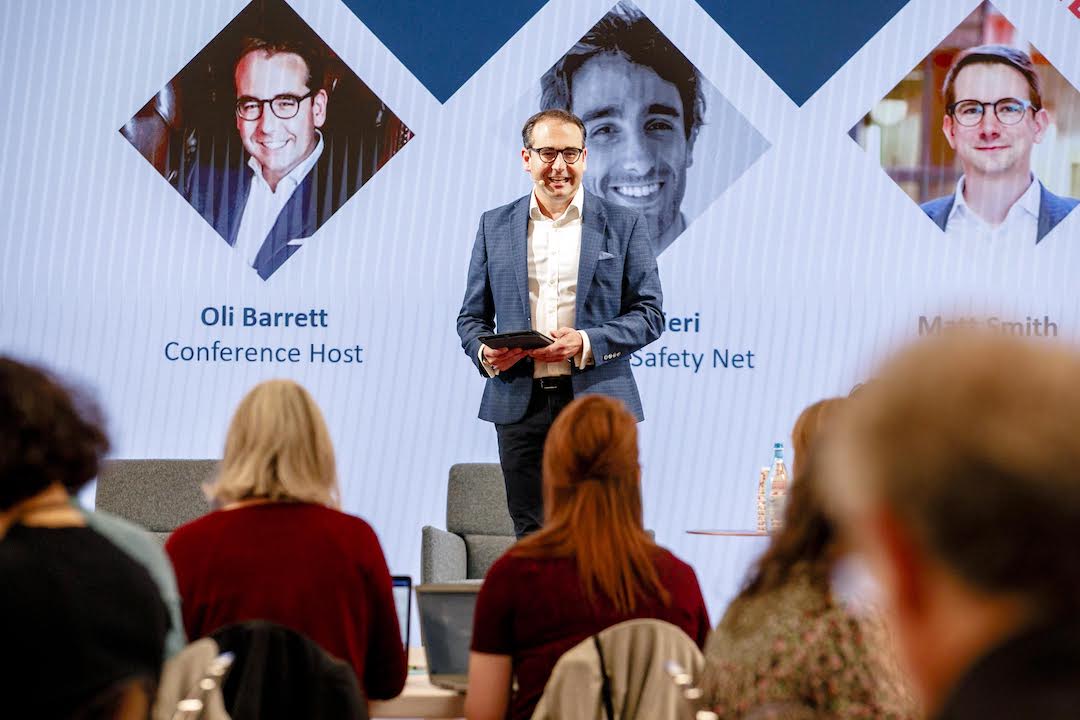 Because I'm passionate about making sure refugees have access to credit, I cited SINGA, a network of 8 incubators in Europe that works closely with The Human Safety Network; NESst in Poland; and Jusoor in Jordan, organizations which are rolling out services that provide higher levels of access to credit that will enable refugee entrepreneurs to procure investment capital in the form of loans, grants, or equity investments. At Accompany Capital, access to credit is the most important service we offer. We believe it provides the financial inclusion that is one of the most effective ways of letting newcomers know that they are seen and heard and are valued members of the community.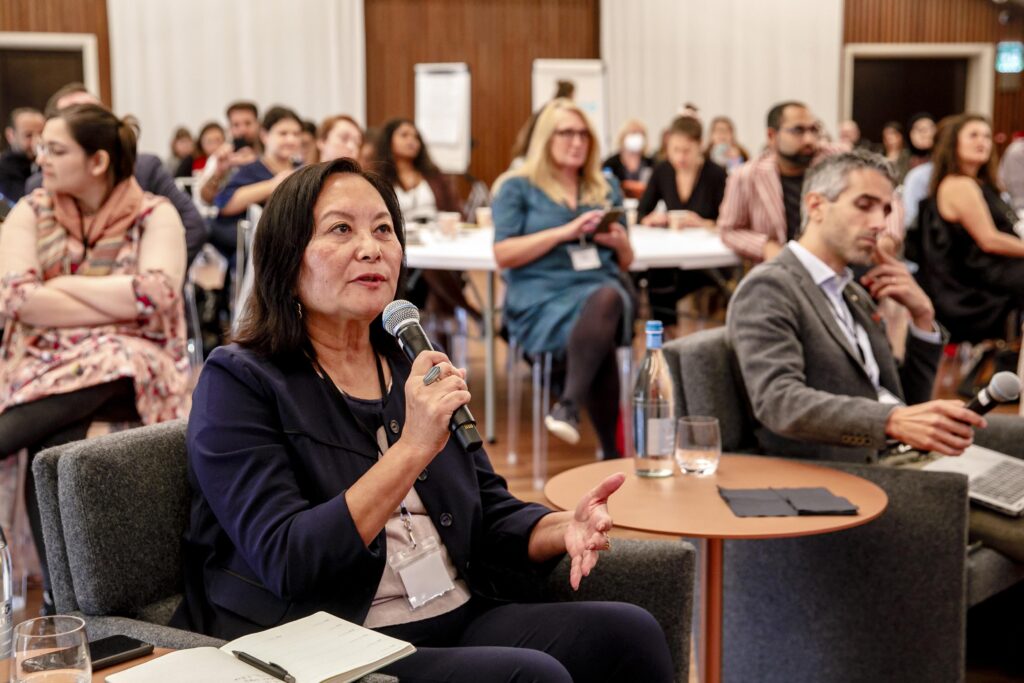 This exercise captured the spirit of the conference: supporting, encouraging, and challenging each other in promoting best practices in helping refugee entrepreneurs achieve the kind of success of which they are capable as well as demonstrating how refugees contribute to their new countries and communities.
I was honored to once again chair the Early Stage Financing Committee along with my co-chair Ziena Abu-Dalbouh, Head of Entrepreneurship at Jusoor and a rising star in the sector of refugee entrepreneurship. Joining us was Vasili Sofiadellis, a former professional soccer player and chartered accountant, who left a successful career to establish Changemakers Lab, which provides social tech entrepreneurship training for refugees on the Greek island of Lesvos.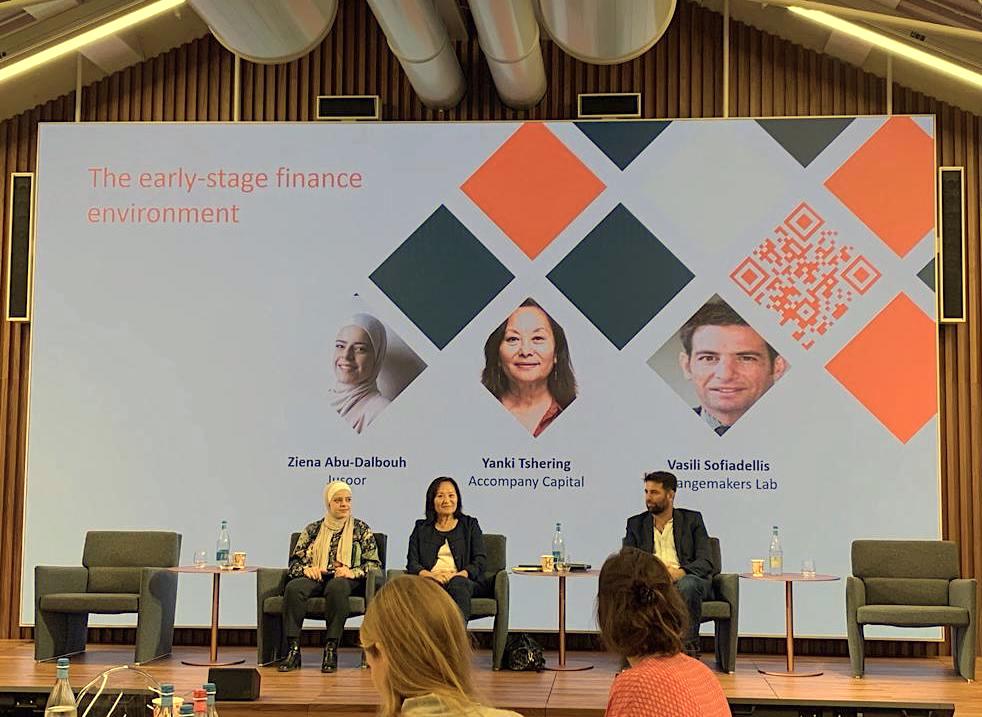 In additional to the panel discussions, REN members like Jonathan Berezovsky of
Migraflex
,
Bayan Khatib of
Northpine Foundation
, and Guia Gilardoni of the
ISMU Foundation
led more in-depth discussions on food entrepreneurship and sustainable practices of integration of refugees.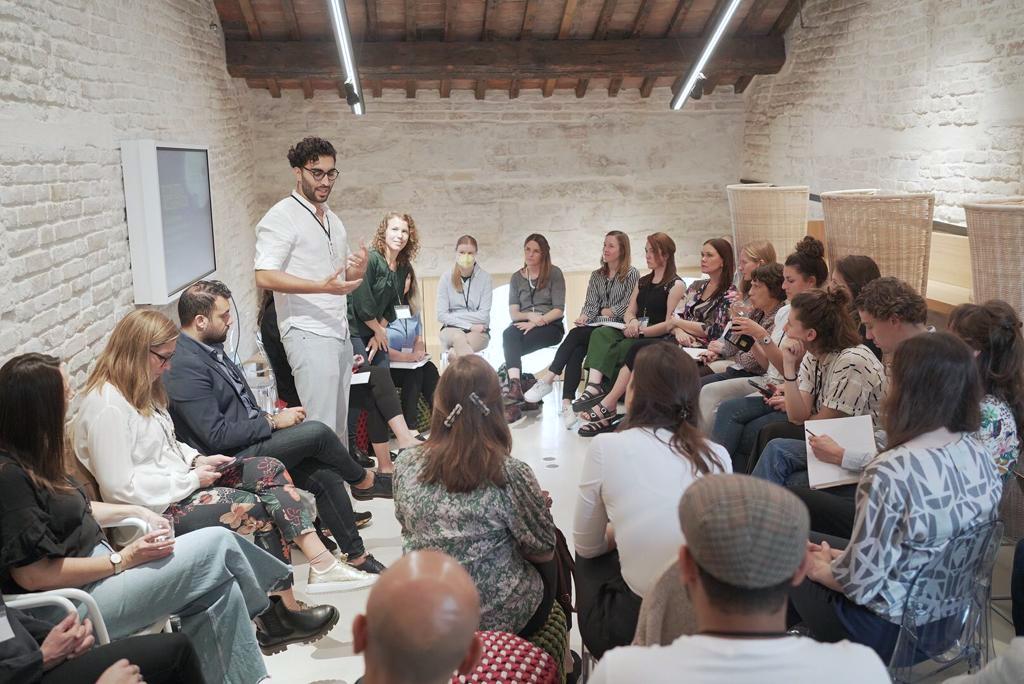 One of our goals is to make the Refugee Entrepreneurs Showcase a global event that attracts participation from all over the world and an event that investors, corporations, governmental organizations, and other stakeholders come to hear from refugee entrepreneurs and invest in their ventures. As a result this year, in addition to our panel on best practices for providing access to credit for early stage refugee businesses, we were charged with organizing a Refugee Business Pitch Competition. Eight finalists were selected to pitch, out of over thirty applicants.
Top honors went to:
1st prize for Early Stage: Green Wheel Technology's Mohammed Al Fakee
Runner up: Early Stage: Jeenakom Market's Jad Ghali
1st prize for Growth: Sarafin AI's Kevin Kachidza
Runner up: Nitt Gritt's Amr Sabbah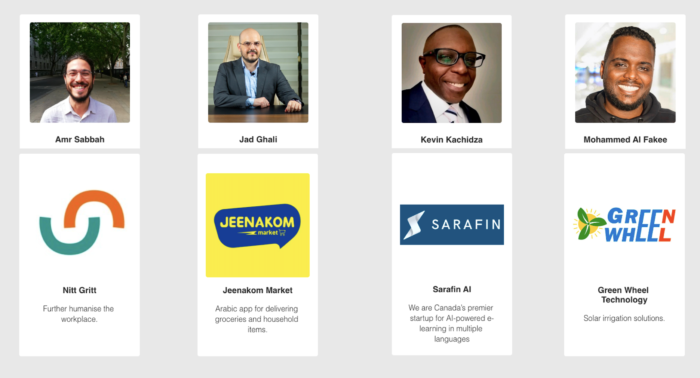 Congratulations and thanks to the organizations that mentored, funded, and nominated these entrepreneurs – TERN, Forward Inc., DeliteLabs, Start Up Refugees, JumpStart Refugee Talent, Jusoor, and ChangeMakers Lab. And a special thanks to Alan Barbieri and Tim Barnes with whom I had the honor of interviewing the finalists.
Thank you, too, to Jay Dunn and the Dunn Family Foundation and to the many generous donors who contributed to our Go Fund Me Campaign for the cash prize for the showcase. And a special thank you to Sarah Carroll and her team at Grow Global for providing free digital makeovers to the winners.
Another highlight of this year's summit was a new flagship gathering that brought senior corporate leaders to a closed session to share strategies, experiences, and ideas on how corporations can best support refugee entrepreneurship.
Finally, a big shout out to the Chairs of the various groups: Patricia Letayf, co-founder of Five One Labs in Iraq, Stefano Rovelli Program and Social Innovation Manager at The Human Safety Network, Charlie Fraser of  TERN; Usman Iftikhar, CEO of Sydney-based startup incubator Catalysr;  and Dr. Michelle Richey of Loughborough University, who  invited peers to participate in their panel discussions, including some of the world's top researchers in the field of entrepreneurship.
We are now looking forward to implementing what we took away, and excited about setting goals for REN2023 and beyond!
One final note: Venice was beautiful and full of surprises. That's a Banksy depicting a refugee on the building behind conference organizers Tim Barnes and Matt Smith of the Centre for Entrepreneurs!