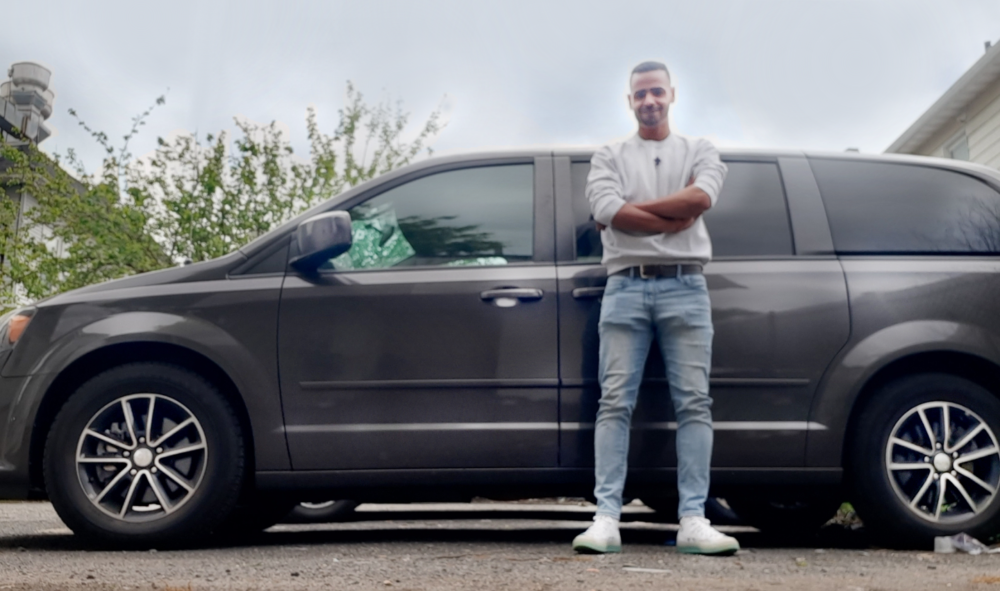 Expanding Our Refugee Client Reach to New Jersey
Accompany Capital was first created to help resettled refugees in New York City start micro or small businesses to support themselves and their families. Over the years, we expanded our services to support immigrants and other underserved entrepreneurs as well, but our commitment to refugees has always remained steadfast.
Recently, due to a sharp increase in rent and cost of living in New York, more and more refugees are settling in New Jersey. It is with great pleasure, therefore, that we announce we have expanded our services to include refugees in living in New Jersey and have already made our first three loans.
These initial loans will be backed thanks to a generous low-cost investment from the Missionary Sisters of the Sacred Heart of Jesus. We are fundraising for additional resources, however, to support the expected increase in the next wave of refugees coming into the US.
We are also pleased to announce that we are partnering with the International Rescue Committee for our refugee clients in New Jersey and that IRC client Mussie Sereke, a refugee from Sudan, who needed financing to purchase a van for his new power washing business, received one of the first loans. A second went to Halimata Pathe, a refugee from Burkina Faso, who has opened a small hair salon in West Orange, and our latest to  Aoua Guindo, who is originally from Mali and owns a hair salon in the town of East Orange.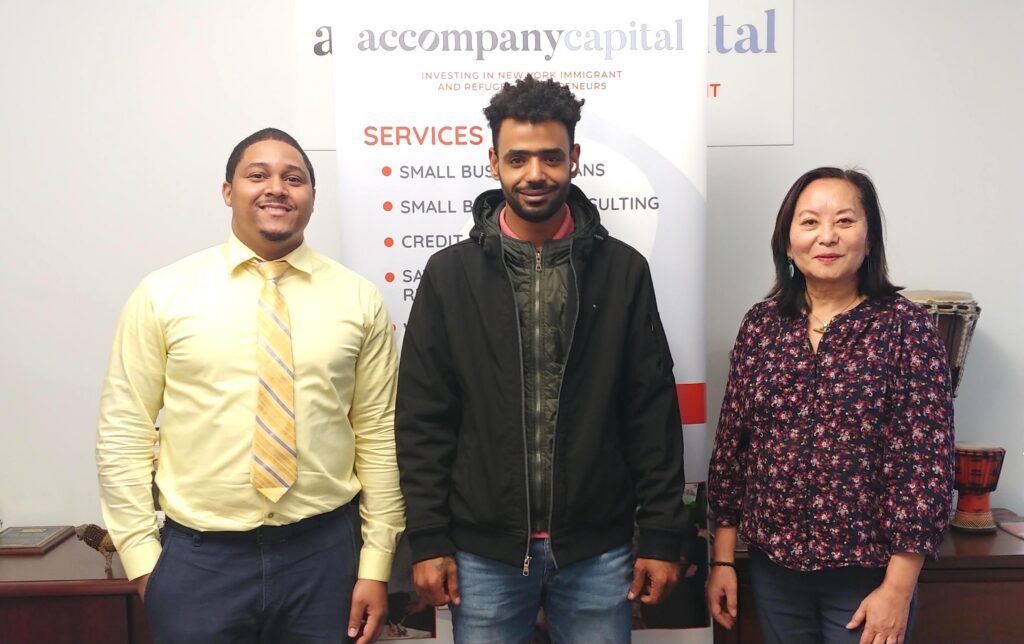 To date, Accompany Capital has served 1,840 refugees, and has provided refugee clients with 1,645 loans totaling $7,097,562. Those refugee clients, in turn, have started and expanded 702 businesses, creating 1,296 jobs. This was made possible in large part thanks to support from the Office of Refugee Resettlement, a funder and an important partner.
In addition to our special expertise in helping newcomers strart and grow businesses, we also help in other ways. In the case of refugees – who often arrive under dire circumstances, knowing very little about the US and its financial system – this includes helping with basic financial literacy skills, such as how to open a bank account or build credit, as well as workshops in such topics as business accounting, marketing, selling online, and social media.
We are proud of the fact that we have been able to successfully meet the needs of each new wave of refugees who arrive speaking different languages, with different levels of training and education, and from different urban or rural backgrounds. Now, more than ever, we are looking forward to continuing– now in New Jersey as well as New York – to support this vulnerable but resourceful group of New Americans thrive and to contribute to the economy and culture of New York, and now New Jersey.