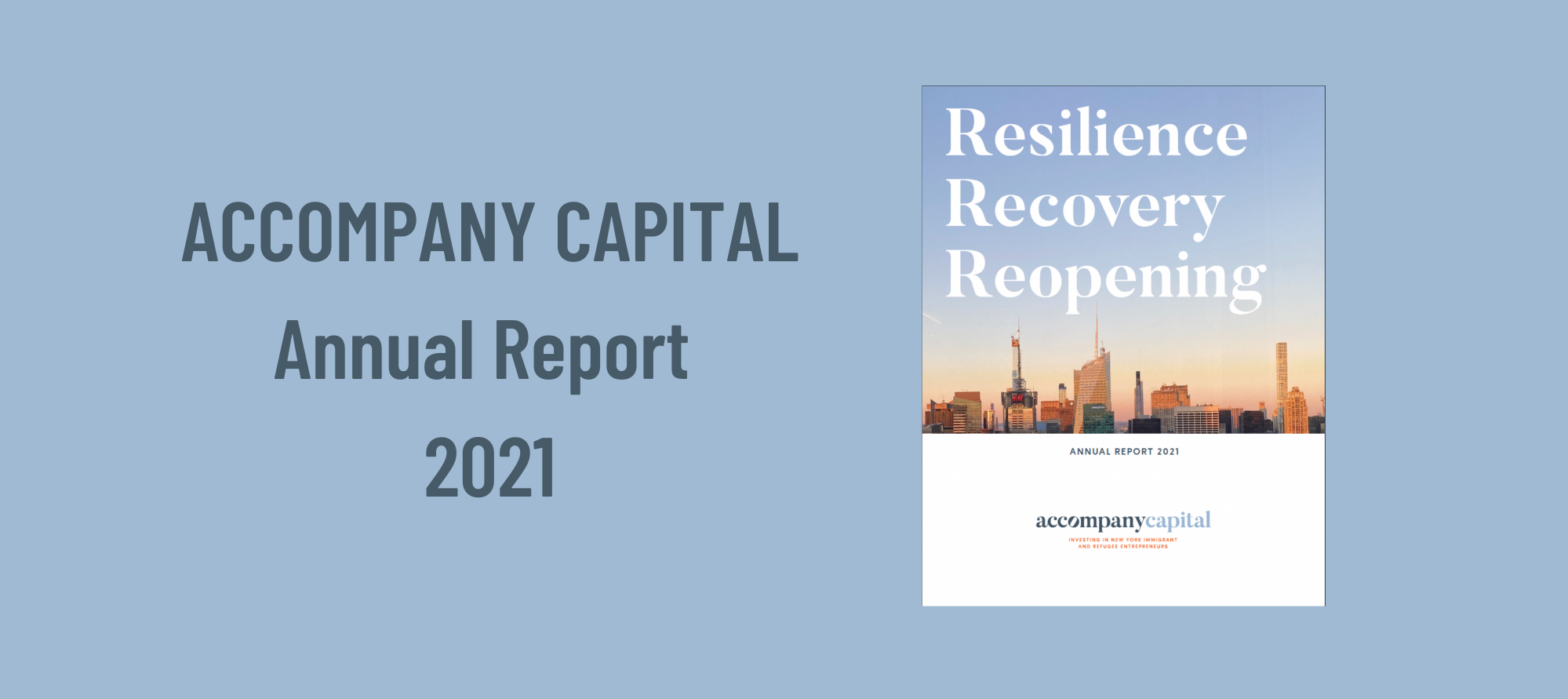 Our Annual Report for Fiscal Year 2021
Our Annual Report for Fiscal Year 2021 is now out and available to download here.  The numbers reflect the Accompany Capital team's exceptional success in continuing to support enterprising New Yorkers and their small businesses, in spite of the challenges of these past two difficult years.
We are proud that we were able not only to support our pre-pandemic clients, but to support many other small businesses as well. We did that by providing access to over $13M in COVID-19 relief and over $7M in loans, instructional webinars that were attended by 824 small business owners, and one-on-one advice and assistance to over 1,050 businesses.
This exceptional track record during a very challenging time would not have been possible without the additional support of our Board Members, partners, consultants, and interns, and of course our funders – both governmental and private. We are humbled by the extraordinary outpouring of generosity and compassion from individuals, foundations, and corporations. Thank you for making it possible for us to fulfill our mission.
We are also excited to share that the Annual Report for FY 2021 has a brand-new look, reflecting Accompany Capital's new logo and website design! A special thank you to Nicole Mas, Senior Manager of Communications and Development, for her graphic skills and application of our new brand look, as well as to Catherine Ventura of Venn Diagram for her editorial skills.
Our experience this past year – as well as in the first year of the pandemic – has only reinforced for us the importance of supporting and sustaining Accompany Capital, so that we can continue to respond to the needs of refugees and immigrants, not only during periods of stability and growth, but during times of uncertainty and crisis as well.