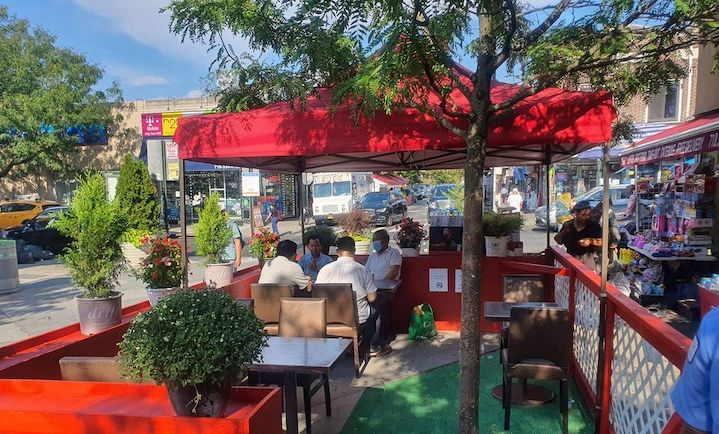 HSBC Bank USA Provides Grant to help Clients Prepare for Reopening
In spite of the ongoing global health and economic crisis, BCNA is – and has been – functioning at full capacity to help our clients through this difficult challenge.
While we continue to offer relief measures for our loan clients who are facing particular hardships, most of our efforts are now focused on helping clients navigate the process of re-opening their businesses, a process that can bring a new set of challenges and expenses.
We are pleased to acknowledge a recent grant of $150,000 from HSBC Bank that will enable BCNA to provide clients with the advice, resources, and solutions they need to adapt as their business reopens.
The launch of outdoor dining in mid-June allowed restaurants to reopen, for example, however this created additional expenses and compliance procedures for participants without the guarantee of generating the same level of revenue. While corner stores that sell groceries and PPE are faring well, many other retail businesses are struggling, burdened with debt from unpaid rent and other operating expenses, along with the inability to compete with retail giants like Amazon.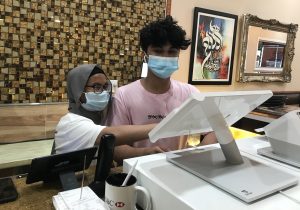 We are therefore extremely grateful to HSBC for making it possible for us to give additional support to these struggling businesses. We will initially be using $60,000 to leverage $600,000 in loan funds for our clients ranging from $500 to $50,000.
Additional money from the grant will be allocated to offer professional marketing and design services to approximately 10 of our restaurant clients, most of whom are in Jackson Heights and some, like Khalil Biryani House, in the Bronx. This will include launching new websites, improving online content, curating takeout menus and building a following on social media. Funds will also be allocated to help these businesses cover the costs of building outdoor seating areas through a  collaboration with the 82nd Street Partnership and the Urban Design Forum to help owners apply for outdoor seating permits and design the areas to code.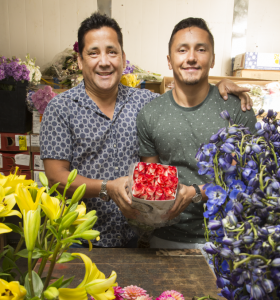 While restaurants have special issues, other sectors have also responded to the crisis by trying to increase their online businesses to meet growing demand.
BCNA client 1st Stop Wireless used to have a steady stream of walk-in clients looking for new cell phone plans or computer and phone accessories. Jalloh Muntaga, the owner of this Harlem business, quickly realized the importance of having a stronger online presence to sell merchandise.
Additionally, BCNA client Flowers and Flores, a wholesale flower shop in Queens, also recognized the new need to be able to take retail orders of digitally.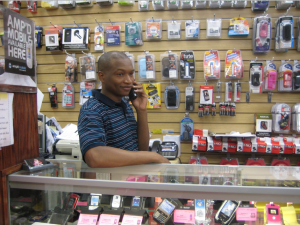 Thanks to the grant from HSBC, BCNA will be able to provide digital marketing assistance to both 1st Stop Wireless and Flowers and Flores alongside 10 other deserving businesses.
We are pleased to see so many of our clients' businesses bouncing back. Many of these businesses are in neighborhoods whose residents rely on the jobs provided, long for the meeting place for community members, and enjoy their added presence to the neighborhoods that are part of the cultural and economic fabric of New York, a city that is on its way back.